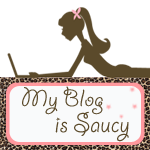 Thank you Heather & Tiffany for choosing me to be featured today!!!
I hope you all enjoy my posts. I have had so much fun checking out all of the featured bloggers and my blogroll keeps growing!!
Come back On Friday - for Frugal Tip Friday!!! And please vote on the poll!!!